Pawn Loans with no Credit Check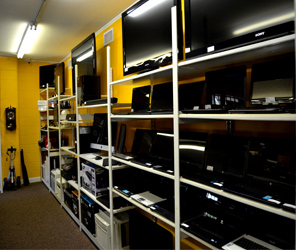 Town Pawn in New Bern provides a quick and easy way to receive instant cash, whether you are pawning or selling your merchandise.
Both transactions are confidential with no credit check or obligation to pay it back.
This Is How Easy It Is!
1. You need to be 18 or older with a valid state or government photo ID.
2. We agree on price and test your merchandise.
3. We do the paperwork for you to sign.
4. We pay you the cash.
Town Pawn has been a trusted pawn shop in New Bern, NC for many years. Our established reputation allows us to pay you more than other shops for your items. You can rest assured that our security measures and dedicated staff will keep your items safe. We hold items for a guaranteed 90 days, however, you can extend that timeframe for as long as you like with renewal payments.
One benefit of our loan transactions is that they do not affect your credit. We truly appreciate your business, and we have the industry knowledge to ensure every loan or sale is completed for a competitive market value price. Stop in our organized, spacious store to sell, pawn, or find the item you need. We truly appreciate your business.